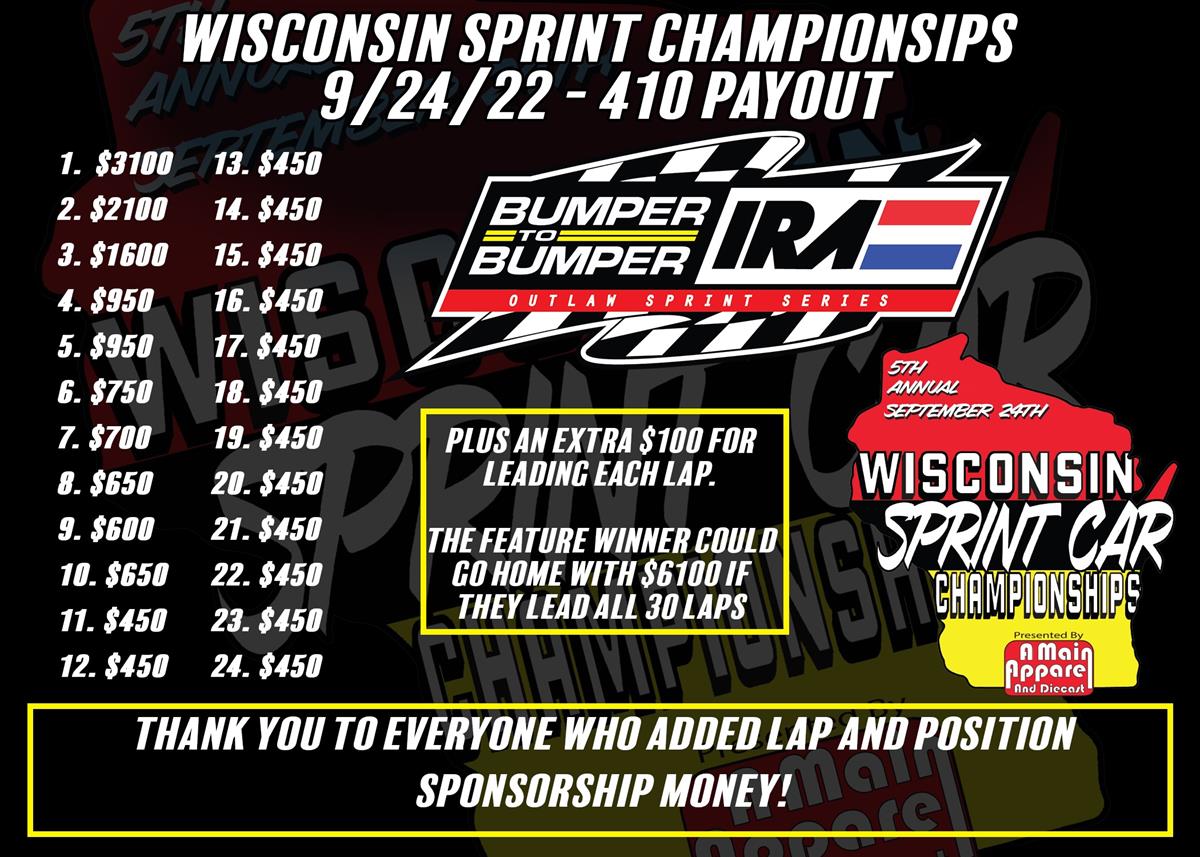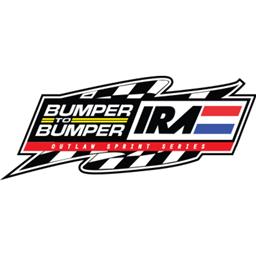 9/19/2022
IRA Interstate Racing Association
---
9/24/22 Wisconsin Sprint Car Championships Purse and Added Money
Thanks to our good friends at A-Main Apparel and Diecast the 5th Annual Wisconsin Sprint Car Championships have had a total of $6275 added to the purses between the 3 IRA divisions. The Bumper to Bumper IRA outlaw Sprints have had $100 a lap, lap leader money added plus an extra $100 added to positions 1-3, 5,10, and money added to positions 12-24th to make the feature $3100 to win and $450 to start plus lap money, meaning the feature winner could potentially leave the Plymouth Dirt Track $6100 richer.
As well, the Wisconsin wingLESS sprint series has had an extra $50 a lap, lap leader money added as well as money added to first and the last 4 spots in there feature raised to make it $550 to win and $175 to start. Meaning the wingLESS winner could win as much as $1550.
The IRA Lightning Sprints also will be racing for extra money as there will be $25 bonuses for fast time and each heat race win as well as an extra $25 for each lap lead in the feature. So a sweep of the night and leading every lap in the feature would mean $850 to that driver.
We cannot thank each and every person who has stepped up and added to these purses enough and are helping to make the Wisconsin Sprint Car Championships presented by A-Main Apparel one of the biggest events in the state of Wisconsin!
---
Article Credit: Gared Tennyson
Submitted By: Dakoda Tennyson
Article Media
Back to News