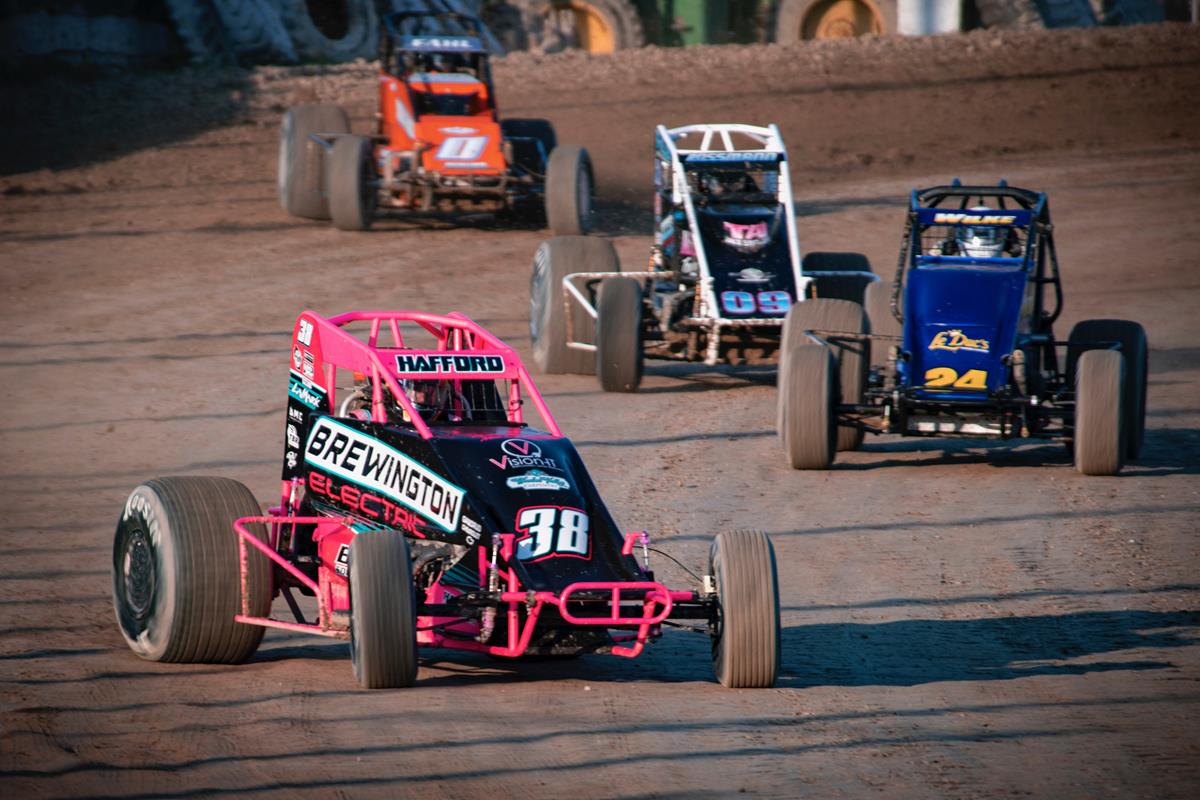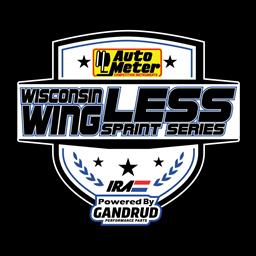 8/23/2022
Wisconsin wingLESS Sprints
---
5th Annual Bill Grogan Memorial Thank You
Bill Grogan was a long time IRA sponsor that was known for his 100 handshakes. He would walk up to a racer to shake his hand and slip them a 100 dollar bill. He was the one to pick the chins up of driver's when they had a bad night. Grogan was a guy that liked to have fun. He was especially close with the Zion and Waukegan contingent of racers.
"This was the best year we've ever had with support, it wasn't a one-man show," Hafford stated. "We all came together as a racing family".
We'd like to thank personal sponsors, new businesses, and family friends who sponsored laps, finishes, and other events throughout the race.
Joe Pillman
Wieser Agency
MSR Racing
All fleet Truck and Trailer Repair
Amy Holm
Z Carpentry
Jim Walkanoff
Gregg Zarifian
JT Pen Racing
Beach Park Freight Lines
Twisted Cuisine
CK Contractors
Jordan Paulsen Racing
SCA Inc
Lake County Hose
BDR Construction
Mary and William Huck
HRP Racing
Antioch Lanes
CSR Racing
Fred Ebler
John Ziemba Family
Team 14AJ
Cox Racing
The Wiser Agency
Jennifer Hafford
Hartnell Motorsports
Bettie Brandes
Johnson Motorsports
1st place graphics
SW Underground
Nick Simons
Jessica Sivia Scentsy
Goodwin Performance
Husty Hinge LLC
Custom Creations
Jody Walker
MLS Auto Clinic
Limitless Hauling
Rossman Racing
CB Plumbing
Tiffany Taylor
OJ Johnson
TK Firearms
Lundgren Concrete
DW Customs
D Wells Automotive
Ryan Zingle
Mendez Masonary
Hansen Motorsports
R Shocks Service
Pa's Great Grandkids
Belle Plaine Farms
Midwest Motorcoach
Roe Automotive
M&M Auto
George Gartner
Dan Wade
Wooden Valley Carpentry
Trent Yeager
Jeannie Holm
Amy
Kristen Olsen
Johnny Z Pour House
Brewington Electric
Jack Eschbach
Blake Nimee Racing
Devin Nelson
Don's Auto Parts and Machine Shop
Super Shox
Joe Pilman
Force One Performance Parts
Greg Alt
Oak Creek Automotive
Behling Racing
Tom Boyd
Wisconsin Sprint Car Updates
Pit Road Apparel
Nissen Excavation
BSG Solutions
Johnny Fahl
A Feature 1 20 Laps | 00:22:20.374
7X-Ryan Marshall[1]; 2. 14Z-Ryan Zielski[4]; 3. 40-Tim Cox[2]; 4. 38-Allen Hafford[6]; 5. 23Z-Zach Raidart[8]; 6. 09-Clayton Rossmann[3]; 7. 70-Chris Klemko[9]; 8. 9X-Mike Sullivan[5]; 9. 50-Rusty Egan[22]; 10. 36D-Chris Dodd[20]; 11. 47-Chance Ciskowski[12]; 12. 13-CJ Malueg[16]; 13. 9-Greg Olsen[11]; 14. 11D-Derek Crane[19]; 15. 20-Natalie Klemko[14]; 16. 89-Nathan Crane[7]; 17. 91-Jimmy Sivia[10]; 18. 22-Greg Alt[13]; 19. 4G-George Gaertner III[24]; 20. 54-Scott Grissom[18]; 21. 29OG-Tom Eller[15]; 22. 15-Dan Wade[17]; 23. 14AJ-BG Wood[23]; 24. 4-Jordan Paulsen[21]
B Feature 1 10 Laps | 00:10:37.686
15-Dan Wade[2]; 2. 11D-Derek Crane[1]; 3. 4-Jordan Paulsen[3]; 4. 14AJ-BG Wood[4]; 5. 7-Trinity Uttech[9]; 6. 41-Dennis Spitz[7]; 7. 96-Travis Mahoney[8]; 8. 70H-Tate Hensley[11]; 9. 17-Bryce Andrews[6]; 10. 44-Daniel Graumenz[10]; 11. 13A-Dave Wallace[5]; 12. (DNS) 7L-Ellie Hensley
B Feature 2 10 Laps | 00:06:22.538
54-Scott Grissom[1]; 2. 36D-Chris Dodd[3]; 3. 50-Rusty Egan[4]; 4. 4G-George Gaertner III[2]; 5. 29J-Ralph Johnson[6]; 6. 24-Eric Wilke[10]; 7. 99X-Tom Brown[5]; 8. 52-Craig Lager[8]; 9. 7D-Josh Davidson[12]; 10. 00-Jason Young[11]; 11. 39-William Huck[9]; 12. 22S-Brian Strane[7]
Dash 1 6 Laps | 00:04:29.831
7X-Ryan Marshall[1]; 2. 40-Tim Cox[3]; 3. 09-Clayton Rossmann[2]; 4. 14Z-Ryan Zielski[5]; 5. 9X-Mike Sullivan[4]; 6. 38-Allen Hafford[6]; 7. 89-Nathan Crane[7]; 8. 23Z-Zach Raidart[9]; 9. 70-Chris Klemko[8]; 10. 91-Jimmy Sivia[10]
Heat 1 8 Laps | 00:06:10.000
70-Chris Klemko[2]; 2. 9-Greg Olsen[1]; 3. 14Z-Ryan Zielski[4]; 4. 13-CJ Malueg[6]; 5. 4-Jordan Paulsen[11]; 6. 11D-Derek Crane[3]; 7. 99X-Tom Brown[5]; 8. 22S-Brian Strane[7]; 9. 39-William Huck[9]; 10. 70H-Tate Hensley[10]; 11. 7L-Ellie Hensley[8]
Heat 2 8 Laps | 00:04:44.000
89-Nathan Crane[4]; 2. 91-Jimmy Sivia[2]; 3. 22-Greg Alt[1]; 4. 09-Clayton Rossmann[3]; 5. 36D-Chris Dodd[11]; 6. 50-Rusty Egan[6]; 7. 17-Bryce Andrews[5]; 8. 96-Travis Mahoney[7]; 9. 7-Trinity Uttech[8]; 10. 24-Eric Wilke[9]; 11. 7D-Josh Davidson[10]
Heat 3 8 Laps | 00:12:26.000
38-Allen Hafford[1]; 2. 47-Chance Ciskowski[5]; 3. 20-Natalie Klemko[9]; 4. 40-Tim Cox[4]; 5. 4G-George Gaertner III[10]; 6. 13A-Dave Wallace[7]; 7. 54-Scott Grissom[2]; 8. 0-John Fahl[3]; 9. 52-Craig Lager[6]; 10. 99J-Seth Johnson[8]
Heat 4 8 Laps | 00:04:27.000
7X-Ryan Marshall[1]; 2. 23Z-Zach Raidart[4]; 3. 9X-Mike Sullivan[3]; 4. 29OG-Tom Eller[2]; 5. 15-Dan Wade[7]; 6. 14AJ-BG Wood[5]; 7. 29J-Ralph Johnson[8]; 8. 41-Dennis Spitz[6]; 9. 44-Daniel Graumenz[9]; 10. 00-Jason Young[10]
Qualifying 1 | 00:21:12.000
14Z-Ryan Zielski, 00:15.245[9]; 2. 89-Nathan Crane, 00:15.344[5]; 3. 40-Tim Cox, 00:15.405[18]; 4. 23Z-Zach Raidart, 00:15.436[30]; 5. 11D-Derek Crane, 00:15.450[13]; 6. 09-Clayton Rossmann, 00:15.454[25]; 7. 0-John Fahl, 00:15.541[17]; 8. 9X-Mike Sullivan, 00:15.586[37]; 9. 70-Chris Klemko, 00:15.619[34]; 10. 91-Jimmy Sivia, 00:15.635[35]; 11. 54-Scott Grissom, 00:15.652[24]; 12. 29OG-Tom Eller, 00:15.720[38]; 13. 9-Greg Olsen, 00:15.788[23]; 14. 22-Greg Alt, 00:15.806[40]; 15. 38-Allen Hafford, 00:15.806[39]; 16. 7X-Ryan Marshall, 00:15.841[14]; 17. 99X-Tom Brown, 00:15.869[11]; 18. 17-Bryce Andrews, 00:15.874[42]; 19. 47-Chance Ciskowski, 00:15.876[33]; 20. 14AJ-BG Wood, 00:15.878[4]; 21. 13-CJ Malueg, 00:15.890[12]; 22. 50-Rusty Egan, 00:15.895[27]; 23. 52-Craig Lager, 00:15.899[41]; 24. 41-Dennis Spitz, 00:15.906[31]; 25. 22S-Brian Strane, 00:15.954[15]; 26. 96-Travis Mahoney, 00:15.992[1]; 27. 13A-Dave Wallace, 00:16.066[10]; 28. 15-Dan Wade, 00:16.101[8]; 29. 7L-Ellie Hensley, 00:16.101[21]; 30. 7-Trinity Uttech, 00:16.116[3]; 31. 99J-Seth Johnson, 00:16.122[19]; 32. 29J-Ralph Johnson, 00:16.128[7]; 33. 39-William Huck, 00:16.172[22]; 34. 24-Eric Wilke, 00:16.210[29]; 35. 20-Natalie Klemko, 00:16.215[26]; 36. 44-Daniel Graumenz, 00:16.356[6]; 37. 70H-Tate Hensley, 00:16.393[20]; 38. 7D-Josh Davidson, 00:16.403[32]; 39. 4G-George Gaertner III, 00:16.460[2]; 40. 00-Jason Young, 00:16.492[28]; 41. 4-Jordan Paulsen, 00:16.680[36]; 42. 36D-Chris Dodd[16]
---
Article Credit: Madeline "Chatty" Shultz
Submitted By: Dakoda Tennyson
Back to News