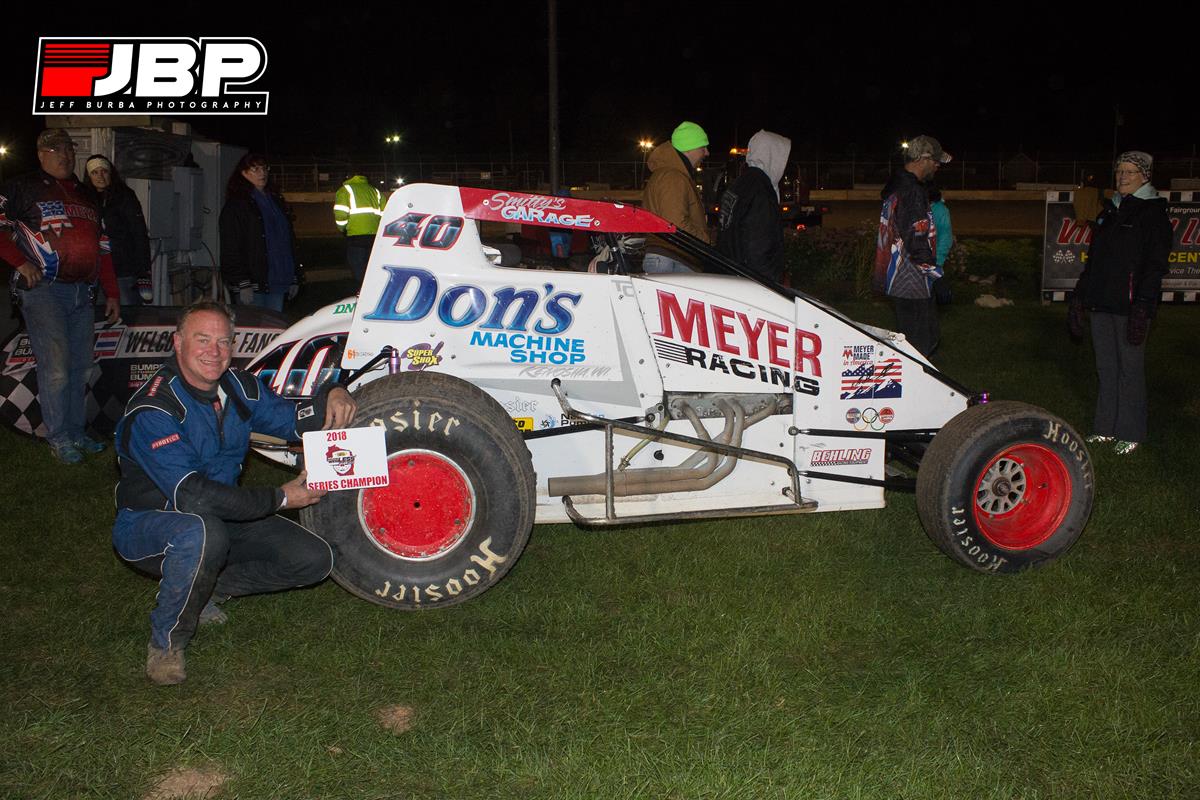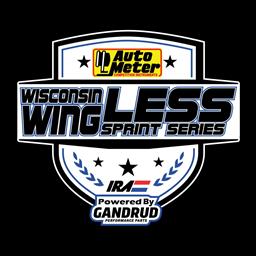 10/5/2018
Wisconsin wingLESS Sprints
---
Tim Cox Takes Championship in Wisconsin wingLESS
2018 was a banner year for the Auto Meter Wisconsin wingLESS Sprints Presented by the IRA. The series, in only its 4th season, saw 55 different drivers from 5 states compete in the 20 events throughout 2018. The drivers come from diverse racing backgrounds, some having never raced a car before while others had immense experience, produced great racing action every week, and the economic rules made it possible for many teams to challenge for the win from week to week.
Matt Vandervere was a shining star this season, piloting Dan Wade's 15 car to a series high four victories. Allen Hafford was close to 'Matty V" in the win column, netting three feature victories in 2018. Chris Dodd and defending champion Jordan Mattson both ended the season with two victories, meaning that 9 other drivers were able to break into victory lane. Those drivers included 9 time Bumper to Bumper IRA winged 410 champion Bill Balog, young guns Ryan Zielski, Jake Kouba, Nathan Crane, Jimmy Sivia and Mitchell Davis. The veterans of the series proved they could win as well with Doug Schenck picking up a victory as well as longtime IRA competitor Dennis Spitz, and storied veteran Tim Cox.
There was not much talk of a points battle in the wingLESS series going into the final night, because Cox had all but wrapped up the championship before the cars ever hit the track. The 2017 Wisconsin wingLESS Rookie of the Year proved that consistency was the key to winning championships. Cox won the 2018 Wilmot Raceway wingLESS championship without ever going to victory lane, and waited until the Wisconsin wingLESS Series' penultimate race at the Plymouth Dirt Track to get his lone win of the year, but in the 20 race series he racked up 15 top fives and never once finished outside the top ten. No driver all season was as consistent as the Park City driver, and because of that Tim Cox stood victorious as the 2018 Wisconsin wingLESS champion!
---
Article Credit: Gared Tennyson
Submitted By: Kim Tennyson
Back to News