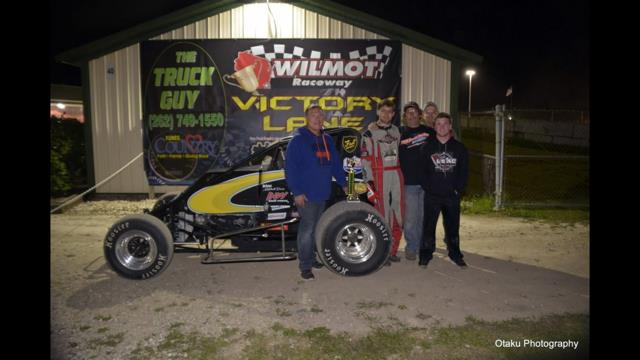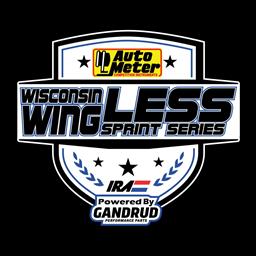 9/25/2018
Wisconsin wingLESS Sprints
---
Davis Takes the Win
30 teams signed into Wilmot Raceway to compete in the ultra competitive AutoMeter Wisconsin wingLESS series presented by the IRA on September 8, 2018. Qualifying saw defending champion Jordan Mattson set quick time over storied Veteran Tim Cox. Auburn, Illinois' Mitchell Davis qualified in 3rd over Nick Petska and Jimmy Sivia.
Heat race 1 was picked up by Scott Grissom behind the wheel of the 54 machine followed by Jordan Mattson in the Lien Acres 2 car. Zack Raidart would cross in 3rd ahead of Ryan Zielski and Nick Petska.
Heat 2 saw Jimmy Sivia pilot his Grand Appliance 91 machine from 3rd to the lead in route to victory over Greg Olson and Tim Cox. Garrett Deieso finished in 4th behind the wheel of the 5 Star Firearms car followed by Rod Colburn.
The 3rd and final heat race treated fans to plenty of excitement as Mitchell Davis wheeled his 10 car from 4th place to the lead and picked up the win. Behind him Jordan Paulson finished in 2nd ahead of Patrick Haynes. Chris Klemko would cross in 4th and Steve Clott in 5th.
B main action was highlighted by Johnny Fahl moving from 3rd to the lead and never looking back. Natalie Klemko would bring her Merit Asphalt backed 20 sprint car home in 2nd followed by Dan Wade and Vince Bartolotta. Kevin Hinich would round out the top 5 in the Dan Wade owned 15h.
The A main saw Chris Klemko and Jimmy Sivia initially battle for the lead but before long Mitchell Davis in the Black and Yellow Spitfire Motorsports entry was pacing the field. Tim Cox challenged Davis on many occasions but could never get his Don's Auto 48 car past Davis. The 21 year old, Davis proved that youth can beat experience as he picked up the victory over Cox. Jimmy Sivia would settle for a 3rd place run with Chris Klemko and Zack Raidart rounding out the top 5.
---
Submitted By: Kim Tennyson
Back to News